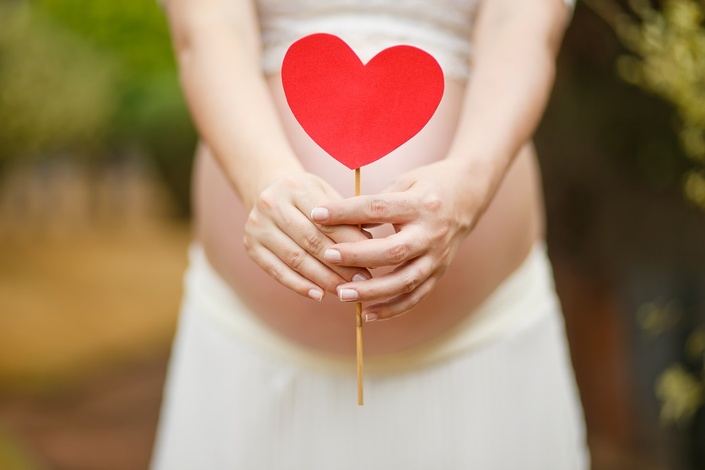 The Birthing Goddess Training
Ending fear and overwhelm in pregnancy, childbirth and motherhood as you rise in femme power and sacred LOVE
Watch Promo
Your Path to a Powerful and Positive Birth
Being pregnant, giving birth and becoming a mother is an extraordinary and beautiful experience in every woman's life, or at least it should be. But what if your experience - or the thought of what is coming up next – is making you feel worried, empty, alone, heartbroken, full of anxiety or even depressed and traumatised?
Let me tell you; you are not alone!
---
"Are you ready to embrace your birthing power and learn how to birth with confidence and without fear?"
---
You are pregnant, but you?
- Are worried about giving birth
- Are afraid might lose control
- Are not sure if you can cope with the pain
- Don't want it to be a negative experience that will haunt you
- Already gave birth and you don't want this birth to be like the first time?
- To give birth without tension and fear
- You want to feel in control
- You want to understand labour pain and how you can cope
- You want to rock this birth and let it be a positive experience that you will look back on with pride and pleasure
- You want to have a deeper connection with your baby, your partner and fully embrace your strength as the strong female that you know you are
Learn how to find your voice, how to embrace your changing body & birthing power with love and how your body is designed to give birth. You will go from "I am not sure what to expect during birth" or "I am terrified" to "a fearless and powerful woman that knows what to do no matter how her birth goes".

Not only does my program equips you with my birth preparation information (a technique called hypnobirthing), but uniquely gives you the knowledge to understand your options and the implications of the choices you make.

The results speak for themselves from hospitals, midwives, mothers and fathers & I invite you to read the testimonials at the bottom of this page. Happy clients, both parents, teachers and midwives are the true testaments to how well this comprehensive and in-depth antenatal course works.

Benefits for your baby and you
- You are likely to experience a more comfortable and sometimes pain-free birth.
- Your baby will arrive to a serene and relaxed environment, alert and ready to bond with you as nature intended.
- Length of labour is often much shorter.
- Fewer drugs and medical intervention are used allowing your baby to develop naturally and easily after they arrive.
- Mums often bounce back quicker after birth as the physical impact of giving birth is reduced.
- Your birth partner will learn how to support you and have a central and active role in the birth. A truly shared and loving experience.
---
"Whenever and however you give birth, your experience will impact your emotions, your mind, your body, and your spirit for the rest of your life." Ina May Gaskin
This program is for you if…
…you're having difficulty believing in yourself and your ability to give birth
…you'd like to know exactly what to do before you give birth to prepare for a straightforward (or another type) and safe birth meaning happy mummy, daddy and baby
…you have fears and worries around the giving birth
…you're not sure what to do to cope with labour pains
...you'd like your partner to support you, but you are not sure how to get him/her on board
... you are into spirituality, chakras and energy healing (or have an interest) and you are open to combining your brain power with your inner wisdom
This program is NOT for you if…
...you are not willing to do daily practice (about 20 minutes per day) take full responsibility for the birth preparation you will learn
...you are going to make up excuses why you don't have time to practise daily
... you are not open to spiritual healing
... you can't be bothered to educate yourself to get to birth you desire.
---
A positive birth experience for you, your partner and baby means everything.

How much is this worth to you?

It is priceless!
Yes?
---
Here's what you'll receive:


... Over hours of content; videos, MP3's, webinars, podcasts and more!!

... The full birth preparation training

... Specially designed relaxation exercises created to help you relax and become closer with your baby and your partner

... Recording of relaxation exercises to help you prepare and to use during your birth

... Regular updates and useful information via the Facebook page.

... The Divine Birthing Goddess Meditation MP3, full with divine download to help release the inner birthing goddess


... Susanne's Ebook - Birthing Your Divine Baby - Because the way YOU experience birth MATTERs.

... Access to webinars, podcasts with Susanne such as: Rockstar Birth TV with Shalome Stone, Fear Free Childbirth Podcast with Alexia Leachmann and Pure Natural Pregnancy Podcast with Sarah Keen
... And much more.
I'm ready to take you there.
Are you ready too? Yes?
Enroll Today!
Your Instructor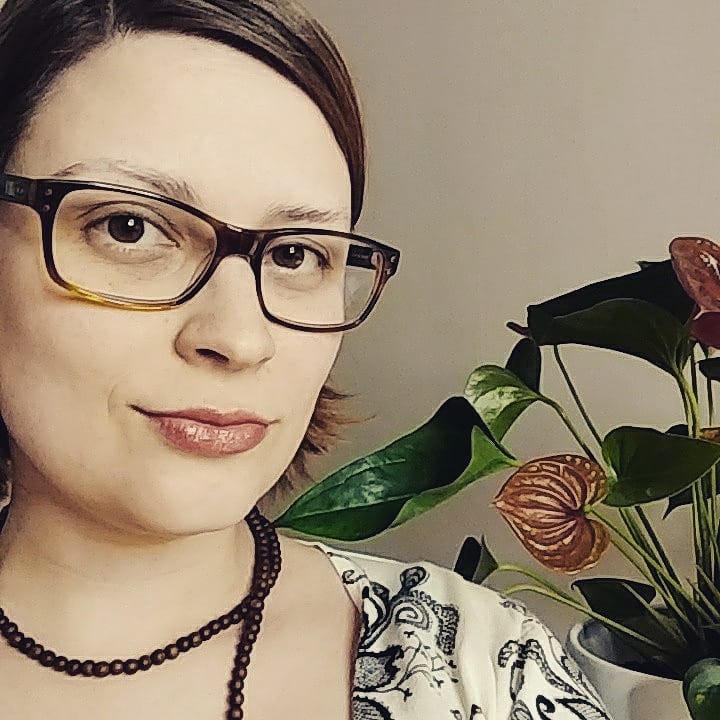 Hi! My name is Susanne and I am a Hypnobirthing teacher, modern-day mystic, mum and I love to sew in my spare time! Together with my husband and our daughter, we live in Scotland and are expecting baby nr 2 in 2018!


Our first pregnancy and birth was a huge journey! Being allergic to lots of things; from food to medication, I was worried about giving birth.


I looked into ways to support myself during birth and I came across something called hypnobirthing. My husband and I took a course and we were amazed by the information we received. It literally changed our lives for good!


It made me realise; what if pregnancy, birth and motherhood could be a heck load more loving, sacred and empowering?

The truth is pregnancy, birth and motherhood can be an empowering experience when you know how to embrace yourself, your body and your power. But they don't teach you that in school now, do they?!

Heck, it's natural to have worries and fears especially if you've experienced trauma in previous situations! I most certainly remember feeling this way! Life is incredible, but it can be overwhelming at the same time! EEK …. I know! I have been there.

Let's get you feeling excited, regenerated and deeply supported.

With Love, Susanne xo
Course Curriculum
Module 1 : Raising Your Birthing Goddess Vibration
Available in days
days after you enroll
Module 2 - Embracing The Birthing Goddess Mind & Body Powerrr
Available in days
days after you enroll
Module 3 - Aligning Yourself With Your Birthing Body
Available in days
days after you enroll
Frequently Asked Questions
Why it's important to prepare for your baby's birth?
If you're expecting a baby, your due date is probably looming large in your mind. Maybe you've already packed your hospital bag, and chosen the first clothes your new baby will wear. And you've certainly wondered what type of birth you'll have. But have you fully researched your options to ensure you are completely prepared? Research shows that a mother, who is well prepared for birth, is more likely to have a smoother labour: ​ "Childbirth education can simplify pregnancy and birth and help women… to have a safe, healthy birth. Pregnancy is complex and fraught with potential for worry and confusion. It is easy to fall into the trap of thinking that things can go terribly wrong. Excellent childbirth education can help women learn how simple birth can and should be."
Hypnobirthing helps you feel in control?
One way to prepare for a calm, smooth labour is hypnobirthing. Over the past few years, hypnobirthing has become increasingly popular.. And it's easy to see why so many pregnant mums are preparing for labour with self-hypnosis – it can help you to feel more in control of your birth, and manage your contractions more calmly. Hypnobirthing lessons also give you a better understanding what is happening in your body during birth, and how you can work with your body, instead of against it.
The term Hypnobirthing makes me nervous as it reminds me of those TV or theatre shows. Can you explain what it is?
The 'hypno' part of hypnobirthing comes from the word hypnosis. Many people get a bit jumpy or uneasy as soon as they hear the word. They think of TV and stage shows where people are asked to do funny things. But this type of hypnosis is entertainment, and has nothing to do with hypnobirthing. During a hypnobirthing course you'll learn to enter a natural state of relaxation (which hypnoses helps you with). This state is no different from one you're in many times every day. Have you ever driven to a familiar destination on autopilot, or wondered where you put your keys when you came home? When our minds are in a natural state of relaxation, we do routine things without consciously thinking about it. This is the same 'trick' you can use during labour with hypnobirthing and during my course I will teach you how.
I don't want a home birth. Can I use hypnobirthing in the hospital?
The great thing about hypnobirthing is it can be used in any situation. Together we will give you the confident to get most out of the situation wherever that turns out to be.
When should I do the course?
Given the choice, I would advise doing the course in the second trimester of your pregnancy so you can enjoy the benefits during your pregnancy as well as at the birth of your baby. It is not so much a matter of learning facts so they are fresh in your mind, but more a matter of absorbing the information so that it becomes second nature, but the techniques work whenever you do it. I have taught a woman who gave birth two days later, and it worked perfectly well. If you do the course earlier, you get the benefits of techniques during your pregnancy as well as at the birth of your baby.
Does the father need to do the course too?
He doesn't, but he will be very glad if he did. Most fathers are utterly skeptical and at the end of the course they are extremely enthusiastic. We don't expect you to believe in it. Why should you? We do ask you to listen to the facts and the logic so you understand how important it is and the difference you as a father or birth companion can make. Have a look at the birth reports from fathers, and you can benefit from their experience. The caricature of a father at a birth is someone who is nervous, feeling responsible for the situation she is in, holding her hand and wishing he could help, but not knowing what to do. A hypnobirthing father is knowledgeable and able to support her as she gives birth. He is a huge asset in the birthing room, and many mothers say, 'I couldn't have done it without him.' They have practised together before the birth which brings them closer together, and he knows he has played an important part in how his baby enters the world. This deepens their relationship as a couple, and his relationship with his child.
How long do I have access to the course?
After enrolling, you have unlimited access to this course for as long as you like - across any and all devices you own. T&C apply.